---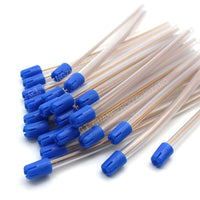 Dental Disposable Saliva ejector
= non removable

Dental Disposable Saliva ejector is very important dental disposable which dentists need very often
Powerful ejection - Saliva is easily removed by ejector aspirator.
High Quality - Ejector aspirator is non-clogging. More convenient for dentists 
Easy to shape - Ejector aspirator is pliable, holds their shape and the tip minimizes tissue impingement.
Type - Disposable Fit all standard saliva ejector hose ends.
Packing - 100 Pcs ejector aspirator dental disposable saliva suction tube.
Buy your Dental Disposable Saliva ejector from alfayrouzmedica.com or visit our store in Sharjah Dubai uae, order now or give us a call.