---
Dental Pulp Mummification Material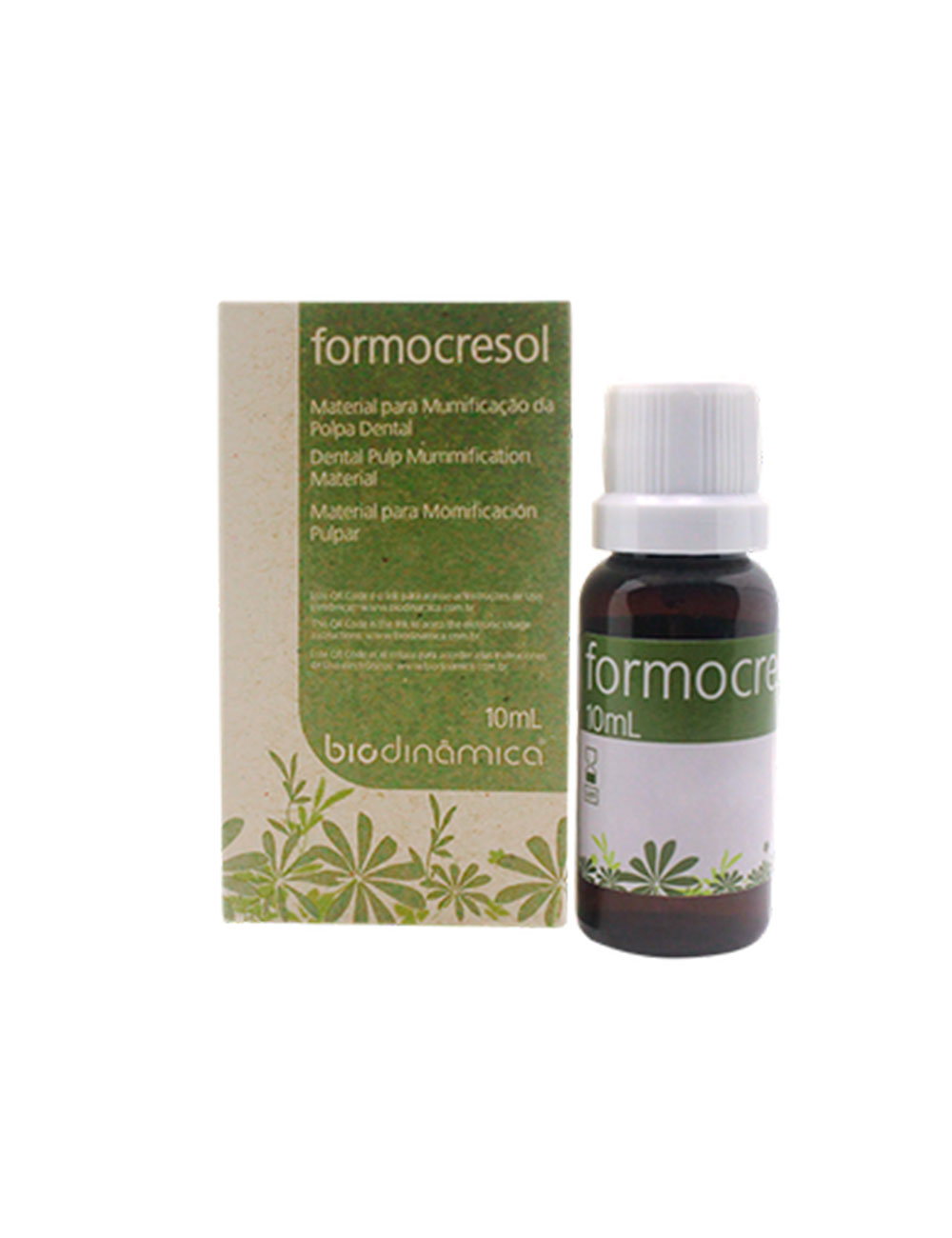 The FORMOCRESOL formulation attends the concepts adopted by the current researches being, therefore, more diluted than the standard composition of Buckley, but it has the same or superior effectiveness, and a larger biological compatibility.
Its function is to fasten the alive pulps, maintaining them inert and facilitating the conservation in deciduous tooth until a close time of the physiologic fall (pulpotomy).
It has a potent antibacterial action by its components action, which justifies its use in long curative in endodontics treatment.

BENEFITS
Less concentrated than the Buckey standard composition without losing the therapeutic proprieties, increasing its biological compatibility;
Antiseptic;
Dental tissue mummification.