---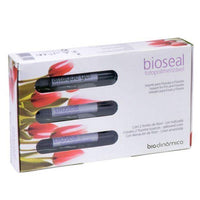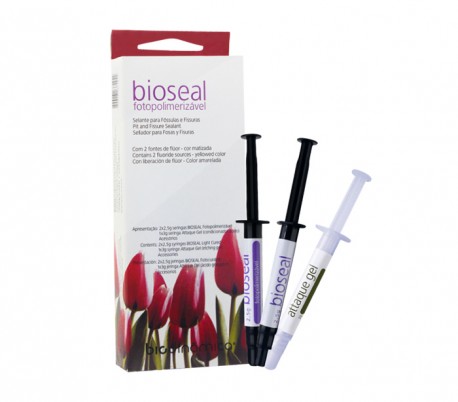 Pit and Fissure Sealant


 
BIOSEAL LIGHT CURING was developed to be applied on the occlusal surface of the teeth. After polymerization BIOSEAL LIGHT CURING forms a resistant and continuous film, used to seal pit and fissures preventing them against caries.
BIOSEAL LIGHT CURING also presents a complementary prophylactic action due to the Fluoride present in its formula.
Using of sealants has been highly recommended considering its performance in reducing caries.
BIOSEAL LIGHT-CURED;
1 syringe with 3g of Attaque Gel (37% orthophosphoric acid conditioner);
6 applicator nozzles.
or
1 bottle with 5ml of BIOSEAL LIGHT-CURED;
1 bottle with 5ml Attaque Gel (37% orthophosphoric acid conditioner);
10 microbrushes.
BENEFITS
Contains two sources of fluoride giving the product an initial rapid action (exerted by Sodium Fluoride) and a more moderate but profound action (Calcium Fluoride);
Photopolymerizable;
High adhesion rate;
Great fluidity – good flow in the fossils and fissures;
Fluoride release – anti-cariogenic activity;
Decreased rates of caries recurrence in sealed teeth.