---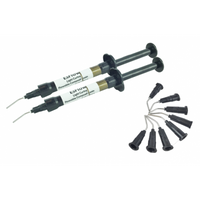 Sale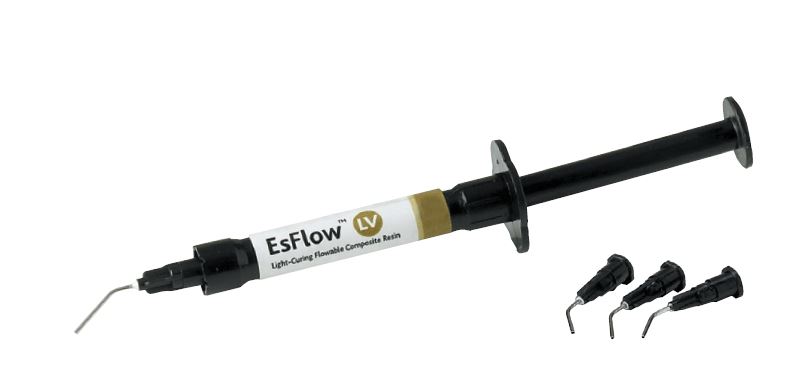 Flowable composite - Esflow
Highly aesthetic, nanohybrid flowable composite. Medium viscosity allows gentle flow for easy handling and precision application. Contains high molecular weighted urethane methacrylate monomer for superior compressive strength. Light-cured to a hardness equivalent to natural enamel. Highly radiopaque.
Unique Features
Contains high molecular weight urethane methacrylate monomer for compressive strength.
Highly radiopaque.
Indication
Anterior and posterior direct restorations where a flowable composite is indicated.
Description
EsFlow is a nanohybrid, flowable composite that is designed for esthetic results. It has a medium viscosity to allow the composite to flow into the preparation for easy handling and precise application. It is highly radiopaque. EsFlow is available in packs containing two, 2 g syringes in shade A1, A2, A3, A3.5, B1, B2, low viscosity LV A1, LV A2 or LV A3, together with 8 dispensing tips.