---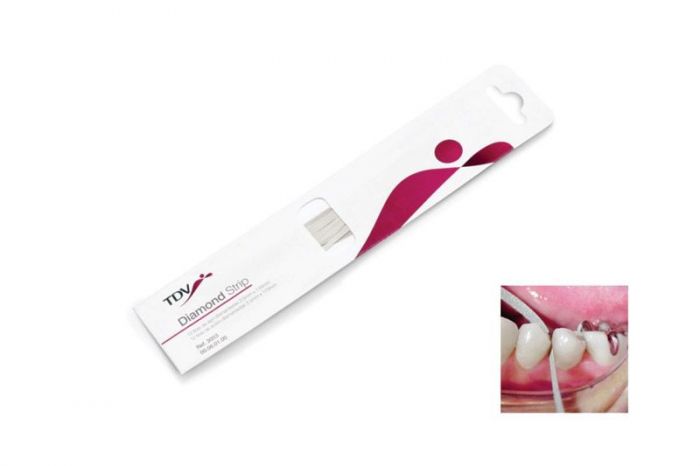 Diamond strip
 

Stainlees steel strip for interdental excesses removal and orthodontic stripping. 

Diamond strip is steel strip for finishing restorations with a non-abrasive serrated center, indicated for a soft wear at the proximal areas, as well as, for excesses removal.
Features and Benefits
– 2in1 product:
– Diamond surface – finishing procedures and orthodontic stripping
– Serrated non-abrasive surface – remove composites, adhesives, cements and amalgams from the interproximal area
– Serrated neutral center of 0,05mm thickness, easy access without damage the contact point
– Profitable option and a very good choice for working in anterior teeth
Get your diamond strip in Dubai UAE 
Diamond coated steel strips 2,5mm x 110mm.