---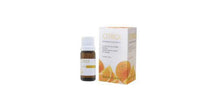 Gutta-Percha Solvent -Citrol
When is necessary to retreat the root canal, the filling material must be removed. Knowing the risks of using only mechanical methods to remove the filling material several techniques are proposed, being necessary, the use of solvents in all of them. 
All most all of the root canal filling techniques uses endodontics cement and gutta-percha. Gutta-percha is a material made basically of a vegetal resin and is soluble in chemicals solvents, as the orange terpene. The filling cements that present colophony in their compositions (a.e. N-Rickert and Pulp Fill) are also dissolved by the orange terpene, once the colophony  is also a vegetal resin. The essential orange oil is also efficient in cleaning the root canal filled by Zinc Oxide and Eugenol cement . Some solvents are used as an auxiliary in removal of the filling material, preventing against undesirable injuries.  
CITROL is an alternative for new endodontics treatment, presenting high capacity as a gutta-percha solvent. 
It is an essential oil, volatile, extracted from de orange coat and has a pleasant smell.
Its main characteristic is that the product is not toxic for the professional, for the patient and for the environment. 
Presents a fast action and is innocuous to the adjacent tissue and to the tooth.
BENEFITS
Powerful solvent;
Fast action;
Agreeable odor;
Non toxic;
Easy handling;
Effective in the dissolution of obturator cements based on Colophony and Zinc Oxide cements and pure Eugenol.