---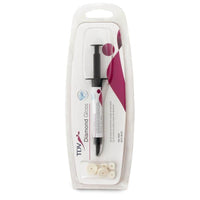 Tooth Polishing-Diamond gloss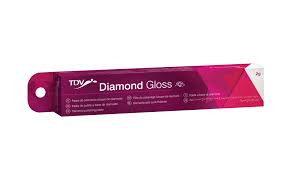 Indicated for final polishing and maintenance of esthetic restorations, providing high gloss on dental enamel, ceramics, composites, amalgams and metals. Diamond Gloss can also be combined with TDV felt discs or other velvety discs.
Features and Benefits
– Useful at the clinic and laboratory
– Excellent natural brightness on all types of surfaces
– Extra-fine grift (1-2 microns)
– Hydrosouble, for an easy cleaning
 
The Tooth Polishing-Diamond gloss have Extra-fine grained micronized diamond-based polishing paste, suitable for general use in the practice and in the laboratory. To be applied with felt or velvety discs, as Polifix system, Diamond Gloss provides excellent brightness to dental enamel, ceramics, composite resin, amalgam and metal. The paste is composed with water-soluble ingredients, making the remotion easy at the end of the procedure.