---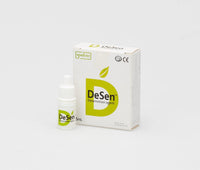 Sale
Desensitizer Agent
Desensitizer Agent Desen is effective desensitizer as it is good for biocompatible and hydrophilic.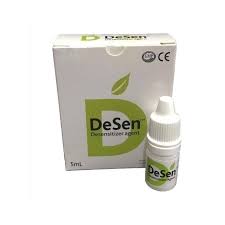 Desensitizer Agent Desen is a non-glutaraldeyde desensitizing agent. fluid-shifting recognized as the primary cause of localized hypersensitivity. Excellent hydrophilicity and biocompatible. For reducing and preventing hyper sensitivity and postoperative sensitivity in the following cases :
-Cervical areas
-Directive restorative treatment
-Luting / Cementation of infirect restoration.
Desensitizing agent
Non-glutaraleyde
Hydrophilic and biocompatible
Standard contains: 5ml x 1 bottle
 
Buy your Desensitizer Agent from alfayrouzmedical.com or visit our store in Sharjah Dubai UAE