---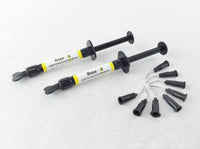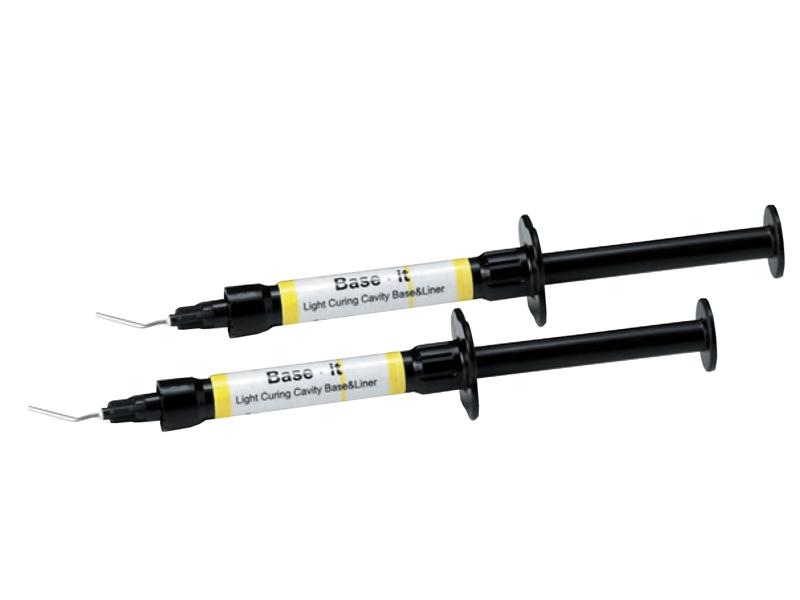 Base it - Light-Curing Base & Liner
Base.it contains Calcium Hydroxyapatite in Urethane methacrylate oligomer. It makes Base.it to reduce the pulp irritation and to have low polymerization shrinkage. Base.it stimulates secondary dentin formation by releasing Calcium ion, Hydroxy ion and phosphate ion. Base.it has cariostatic properties and excellent adhesion strength on teeth.
- Light Curing Base & Liner containing Calcium Hydroxyapatite.
- Low polymerization shrinkage
- Secondary dentin formation and excellent cariostatic properties by releasing Calciumion,
Hydroxy ion and phosphate ion
- Excellent chemical bond by containing biocompatible monomer
- Superior strength comparing with the glass ionomer base
- Radiopaque
Light-cured base/liner containing calcium hydroxyapatite in urethane methacrylate oligomer. Simulates secondary dentin formation with excellent cariostatic properties.

Superior strength compared to GI based products. Low polymerization shrinkage.